A Bathroom Solution's system reduces uncertainty and confusion about design and cost. We have done hundreds of bath and kitchen projects and have the experience and people to take your design from concept to completion. We understand that all clients have different needs, ideas and budgets. We can help turn your dreams into reality by using your ideas and our experience. We keep you constantly in the loop and there will be design decisions to be made every day, so communication is the most important factor to keep the project on track and on time. We work closely with suppliers who can meet your needs for fixtures, or we will install fixtures that you have purchased. We will coordinate all permits and inspections.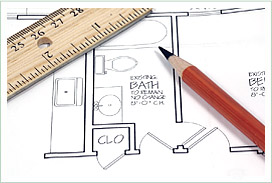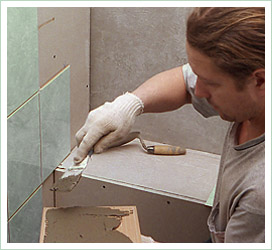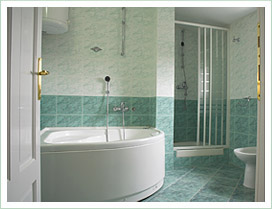 We spend time getting to know each other and discussing your project ideas. We will explain the process A Bathroom Solution uses. We will ask a lot of questions so we can get a solid understanding of what your project goals are and why. While it is critical that we understand you and your goals, we feel it is also important that you get a feel for us and how we operate. We want you to have a clear understanding of the process before, during and after construction. We will also explain our ABS Plan, which is a solid, mutual understanding of project scope, budget and financial commitment on your part and a professional commitment on ours.
After your commitment to the ABS Plan, it's time to get to work. Using a combination of the information you have given us, and the existing conditions we documented, we can begin the project. It's now time to finalize the budget, order fixtures, decorating items and proceed with permitting.
When the agreements are signed and materials ordered, it's time to layout a project schedule. We will give you a window of time for beginning the project, as well as an approximate estimate of the duration. Additionally, we'll begin all the "behind the scenes" work such as final engineering, following up on special orders and permitting.
The project begins. We will schedule a pre-construction meeting at your home for you to meet all the key players working on your project. We review the project one more time and address any concerns you may have. We discuss life during remodeling and any emergency concerns. Once the project is under way, we will remain in close contact. We will need input from you every day. We will always respect your home, keep it clean, safe and leave you with a completed project. More importantly, we will also do it in a way that minimizes disruption and inconvenience.